Why Ecoosi TPR thermoplastic rubber flex duct hose is ideal for use in fume, chemical gas, light materials, dust and air movement applications?
Release time:2019-11-19 Hits: 【Print】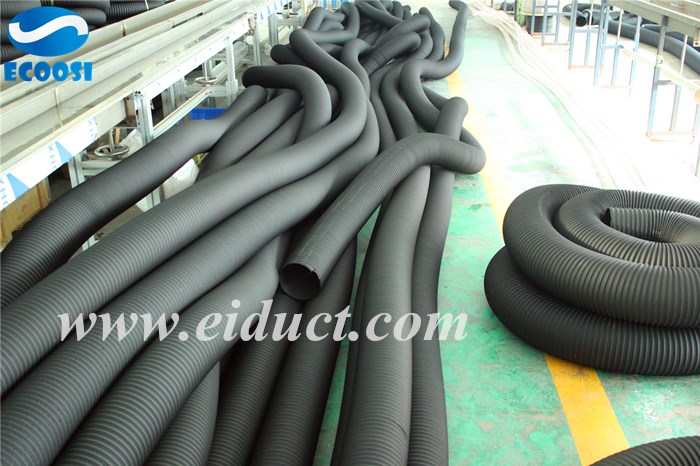 Ecoosi TPR thermoplastic rubber flexible ducting hose is a light-weight flex duct hose products that is ideal for use in fume, chemical gas, light materials, dust and air movement applications. This black TPR thermoplastic rubber duct hose is made of thermoplastic rubber and has been reinforced with spring steel. A unique feature of this thermoplastic rubber duct hose is its completely smooth interior. When a flex duct hose and ducting hose have a smooth interior, they greatly reduce the chances of clogs from occurring. The smooth interior helps to maximize airflow for efficient suction.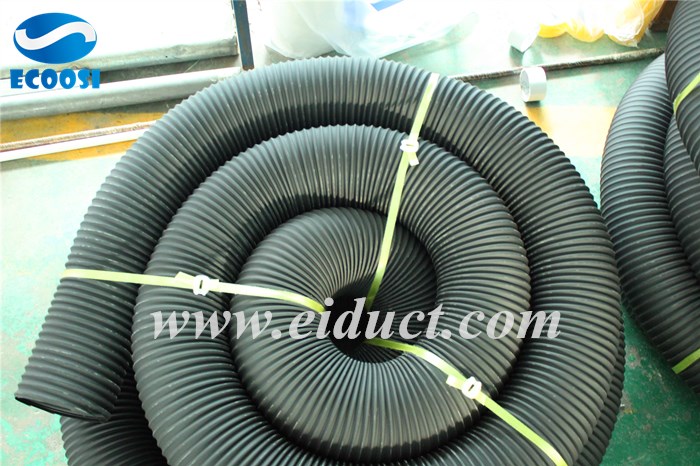 Ecoosi TPR thermoplastic rubber flexible ducting hose is best put to use in any applications and is a general purpose duct hose. It has a moderate level of durability against abrasive materials dust particles, making it a safe choice for any applications that involve dust. Dust particles will not get stuck inside the hose thanks to the smooth interior. It is also very well ideal for use in fume related jobs. Part of this strength comes from the ability of this thermoplastic flex duct hose to operate in the presence of higher temperatures and some chemicals gas. In terms of its temperature range, this black TPR flexible rubber ducting hose is able to operate in temperatures ranging from –40℃ to +135℃ (short time to 150℃).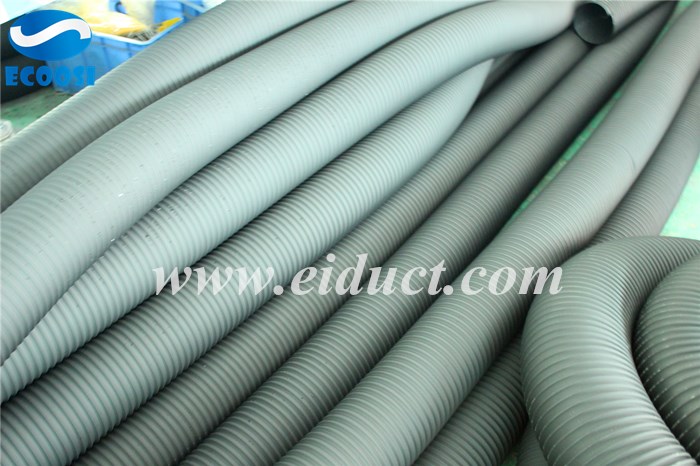 Ecoosi TPR thermoplastic rubber flexible ducting hose have a very important feature to have in most ducting hose is flexibility and durability. Sometimes one or the other will do, but this flexible duct hose combine both! In terms of flexibility, this hose is excellent. It can be bent and flexed with ease so that you can maneuver it into position wherever it is needed. Additionally, this ducting hose is also very durable and available in a flame retardant.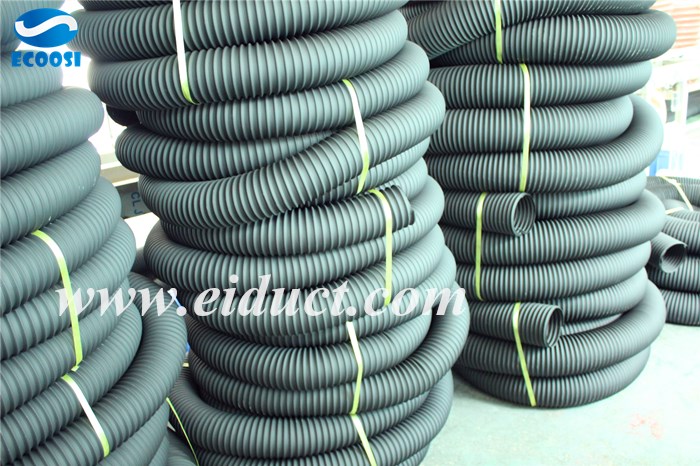 If any interests in TPR thermoplastic rubber flex duct hose please feel free to contact us through email: info@eiduct.com or Mobile(WhatsApp): 00-86-187-1155-3123, we are always here to satisfy your requirement!