ABOUT
US
Ecoosi Industrial Co., Ltd. is China's leading manufacturer for all of your industrial flexible air duct hose needs. As reliable manufacture of flexible ducting hose products since 2006, we specialize in long-life industrial duct hose, affordable for air ventilation, solid scrap, material handling, industrial ducting, high-temperature ventilation, and abrasive transfer applications. Ecoosi has been working with the most famous brand in the world. Our flexible duct hose products have been used by domestic and foreign customers for very long time and have won unanimous praise from customers.

Strong R & D capability and experienced technical team.
Founded in 2006, ECOOSI is a professional production and processing enterprise with 13 years of design and manufacture of various industrial flexible air ducting hoses.

To provide a wide range of ducting hoses to meet your industrial needs.
ECOOSI developed various flexible ducting hoses, such as silicone ducting hose and fabric ducting hose, and developed clamped high temperature ducting hose products.

The worlds leading industrial ducting hoses manufacturer
ECOOSI spends a lot of money to introduce advanced automated production equipment from Germany! Ensuring the highest quality flexible air ducting hoses for our customers.

Quick response, perfect after-sales service
Tracking services to ensure that customers have any pre-sale, sale, after-sale consultation and doubt, can be timely response and answer to solve.
NEWS
INFORMATION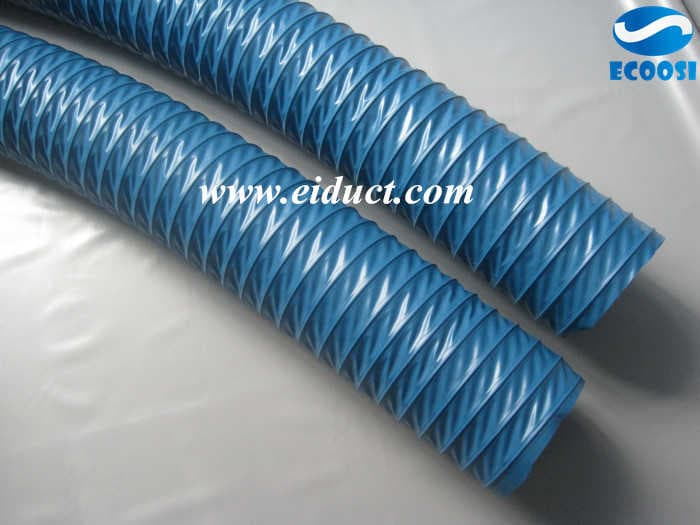 2019-04-04
Ecoosi flexible welding fume extraction hose is designed for sound, safe and efficient metal fabrication and cutting processes, this welding fume extraction hose is ideal for removing harmful dust, smoke and fumes.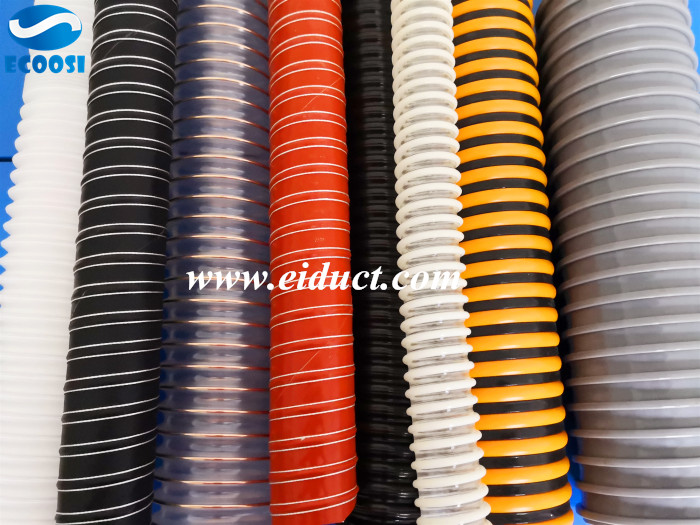 2019-05-22
In its core definition, the flexible duct hose is a tubular device with an opening at each end for transferring something from point A to point B. Ecoosi industrial flexible duct hoses are designed to move a range of materials. The range includes five cat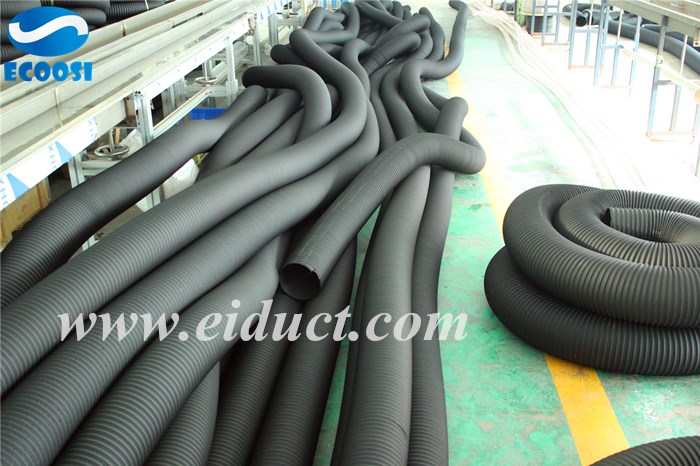 2019-11-19
Ecoosi TPR thermoplastic rubber flexible ducting hose is a light-weight flex duct hose products that is ideal for use in fume, chemical gas, light materials, dust and air movement applications.